What does a cowgirl wear? Cowgirl outfit ideas are rodeo denim, floral dresses paired with boots, and so much more. Another season will soon be here, and Western fashion trends are always evolving. A fashion-savvy cowgirl is already planning her fall and winter fashion ensembles. Rodeo wear that will turn heads includes a short, fringed skirt paired with a killer western-style t-shirt, hat, and boots.
Please find out more about Texini, the leading Texas lifestyle brand defined by its celebration of the Lone Star State's culture, heritage, and values

Kay Keeton, Editor in Chief
Shop our Sales For Your Western Chic Attire.
The fashion scene in Texas is a vibrant and dynamic one, with a wide range of styles and influences. Drawing on the state's rich cultural heritage and diverse population, Texas fashion encompasses everything from classic cowboy boots and hats to sleek, modern urban wear. Whether you're looking for something rugged and outdoorsy or chic and sophisticated, you're sure to find it in the Lone Star State.
Fashion-Savvy Cowgirls
My answer to those who ask if the Western style is coming back is 'it has never left' and is right on trend. Women's Western fashion-worthy picks include boho-inspired outfits with fringed jackets, denim jeans spiced up with some turquoise accents, and boots to keep you on trend. A silver choker with a button-down shirt, metallic hoop earrings, simple boot-cut jeans, and a great handbag, are all cowgirl-worthy picks for the coming season.
How does a cowgirl dress? How to dress as a cowgirl has come a long way baby! Cowgirl attire is no longer just boots and jeans. Ladies we have so many options in today's world the only problem will be making up your mind about which style is right for you. The evolution of cowgirl fashion ranges from vintage Rockies and Wranglers to more modern cowgirl fashions such as Double D and Cruel Denim. A modern cowgirl outfit can be what you want it to be. Pairing a biker jacket with boots and jeans is a common modern take on cowgirl and cowboy fashion. How cowgirls dress is really a matter of personal taste and today's selection of cowgirl attire is bigger than ever.
Women's Cowboy Hats and Boots
Cowboy hats and boots are very much in style for women. This decade has seen a substantial increase in cowgirl-style clothing options. Cowgirl outfits with boots are no exception. Ladies' you are lucky as you have so many options when it comes to wearing a great pair of stylish cowgirl fashion boots. Cowboy boots look great pulled over a pair of women's skinny jeans, making your legs look longer and your silhouette both lean and stylish. A nicely styled western hat will top off your look for that perfect Western fashion look. How to dress like a cowgirl in today's world gives the woman's Western style a whole new dimension.
What shoes do cowgirls wear besides boots? Cowgirls wear all types of shoes including moccasins, sandals, dress shoes, and sneakers. The weather often dictates what type of shoe a cowgirl will wear on any given day, however, a cowgirl's favorite will always be a western-styled boot.
How to wear a hat and boots is easy with the right pick. Lucchese makes a great Resistol felt hat that is suitable for both men and women. Their line of premium boots includes many great styles for women. There are many cowboy boots for those special occasions such as the Ariat Pearl Western Boot in white for a wedding boot. Check out our Country Wedding Ideas – Texas style here.
Advertisement
Check out this awesome ladies' western ranch fedora hat full of great style here.
The leather felt, and straw cowboy hats come in many shapes and sizes. Fedora hats in a Panama straw or a Stetson straw hat are classics. Hat Country carries a huge array of hats including cowboy and cowgirl western-styled hats. Bozeman makes a great straw, women's cowgirl hat that you will love. Many companies make custom pins for hats that you can wear to personalize your hat wear with. Women's Western fashion can be customized to your liking in so many ways.
Basics of Cowgirl Fashion, What does a cowgirl wear?
What do cowgirls wear? When planning your cowgirl-style wardrobe, start with a few basics. Every cowgirl should have at least one pair of authentic cowboy boots. Genuine leather cowboy boots should be both durable and comfortable. Start with a basic color choice in brown or black for everyday wear as they will go with almost anything. Denim bootcut jeans are another cowgirl staple and should be both durable and stylish. Classic high-rise, boot-cut jeans will go anywhere you go while giving you flexibility and comfort.
Can you wear cowboy boots with a suit if you are a woman? Absolutely, a classic women's suit is a timeless wardrobe essential and looks spot on with a pair of well-designed western boots. By the way, three-piece women's suits are highly popular in urban work settings according to Vogue. Blazers are also making a comeback and wearing a t-shirt with a blazer and cowboy boots is a Très chic option.
How to wear cowboy boots with a suit if you are a woman? Typically your boots should be as dark or even darker than your suit. Black and shades of brown are classic colors in a dress cowboy boot that look great with a women's suit, or a blazer with a t-shirt ensemble. A women's navy blue suit with brown cowboy boots is a classic look that most women wear well.
Women do have more leeway on colors and fashion boots with a suit so experiment a little if you like. A zebra-striped suit with a pair of black dress cowboy boots or a black suit with zebra stripped boots will make you the hit of any event!
Retro and Modern Cowgirl Fashion
Oversized corduroy and denim jackets are both fall and winter staples for the stylish cowgirl to pair with your favorite pair of jeans or over that great dress you've been dying to wear. Some of the newer corduroys in a biker zip-up style can look both retro and modern lending some sophistication to your outfit for those chilly winter days. Or you could just go all out leather if your climate is really cold.
Be sure to include some great accessories that will highlight the western cowgirl look you are going for. Do not limit yourself but be sure not to over-accessorize. A simple outfit with great jewelry pieces and a 'you' handbag paired with a hat or bandana can look awesome. Just don't overdo it. Sometimes you have to pick and choose that perfect look.
Fringe is a great look but again do not overdo it. A fringed jacket with a fringed purse and fringed boots is overoptimized. A nice fringed choker with a basic v-neck shirt is a much better choice. A fringed vest over a black dress is a great look. A pair of turquoise boots with a simple dress or midi skirt in a contrasting or neutral color makes a great statement, whereas pairing them with an equally loud outfit makes you look gaudy.
As we mentioned earlier, another cowgirl-style basic staple is a western-style hat. There are many styles and they come in a variety of materials. For summer choose a hat made of a straw material with a wide brim for keeping the sun at bay. Matching your hat to your boots is an option for colors, but a more modern look would be black boots with a brown hat. You don't want to be too 'matchy', 'matchy'. The only exception to this rule would be a formal occasion which can be more streamlined.
Fashion Cowgirl, What Does a Cowgirl Wear?
A fashion cowgirl, gypsy chic look, with a pair of snip-toe boots, gives you that uptown look for a night out on the town or just kicking back with a group of friends. Cowgirl-style outfits are great for both work and play. You can totally go vintage 80s cowgirl fashion and still be right on trend for our new millennium. Modern cowgirl outfits are always on trend. What does a cowgirl wear, can mean many things, so consider the look you are going for to create the perfect cowgirl fashion ensemble.
Turn on your country charm with a simple denim midiskirt that hits your mid-calf, paired with a tucked-in top or a cropped sweater and a pair of boots for that perfect fall-to-winter look. Tone-on-tone shades work with the look as well. For a more sophisticated, high-style western outfit try a basic black dress paired with a fringed suede jacket, matt black boots, and a rancher-style hat.
Classic Women's Western Style
A classic women's western style outfit might be more your style for everyday wear, such as a simple plaid shirt and jeans. Another great choice would be a shirt dress paired with a great pair of mid-calf cowboy boots and a nice rancher hat. A western style, full-length, soft dress, paired with boots is another classic that never goes out of style. A classic white pearl button shirt, blue jeans, and boots are one of the simplest and quite honestly, classiest looks around for a night out dancing or just hanging out with friends.
Other cowgirl fashion ideas that go with hats, jeans, and boots are button-down jackets with statement buttons such as conchos. A belt can be a great fashion piece as well. Rodeo belt buckles, concho belts, vintage belts with large buckles, and even rhinestone belts make a great accessory piece with both jeans and dresses. Many mainstream western wear companies also make belts such as Ariat, Tony Lama, and Nocona.
I personally love leather custom hand-tooled belts and have a couple with my name on them just for fun and that special concert or occasion. It gives me that semi-famous feel :). It can be a little hard to find custom cowboy belt makers in some parts of the country.
You can even go with nontraditional belt buckles. Most cowboy and cowgirl belts allow interchanging of the belt buckles. Some buckles with fun shapes and different sizes can give your outfits that extra level of pizazz, Texas style. Conchos.com, an online belt buckle and concho distributor has many styles to choose from as well as more mainstream leather and belt companies.
Coastal Country Cowgirl Style
Coastal Country is a great choice for the summer season's Western wear style. A white t-shirt with cut-offs and boots, a soft flowy dress with a straw hat and boots, a denim cap with a white cropped top, jeans, and fringed sandals all say fresh on-trend cowgirl style. There is nothing like hitting the beach cowgirl style. Of course, this look works for every day, as well, with a nice soft textured dress, a wide-brimmed rancher hat, and boots.
Read about life on the Texas coast here.
There are so many existing popular styles of ladies' wear and accessories that can be paired with jeans, boots, and hats for the more urban style cowgirl. Wearing your favorite tie-dyed T-shirt with jeans and boots is perfectly acceptable. A western vest whether it be southwest or just plain black leather looks great with the right cowgirl pieces. A vintage rock n roll t-shirt with a great pair of jeans and a western-style belt with boots and a hat would be great for an outdoor music venue of any kind. Add some dangly bead earrings and you will be Rockin' it country style.
What is your cowgirl style? What does a cowgirl wear?
What is your cowgirl style? Really the possibilities are endless, gypsy cowgirl, hipster cowgirl, biker cowgirl, the range can go from vintage to modern sophistication and back. Regardless of whether you are looking for a formal, semi-formal, wedding, romantic, or another country-style western look, there are many stunning fashionable cowgirl ensembles for you to consider.
Western Fashion Dresses
What does a cowgirl wear? Country-style dresses and Western fashion dresses come in many types. You might want a soft and flowy or a simple dungaree dress to go with your favorite pair of cowboy boots. A smart casual country girl outfit with a t-shirt dress and straw cowgirl hat paired with a pair of fringed cowboy boots is the epitome of modern casual, western wear selections.
Cowgirl Wardrobe
A white T-shirt, well-worn jeans, and embellished boots are one of the simplest everyday cowgirl fashion picks and should be a closet staple at all times. A basic cowgirl outfit for everyday wear can be an assortment of t-shirts, jeans, denim skirts, and casual dresses. Bandanas are a great everyday accessory along with scarves and statement jewelry picks. Throw in a pullover sweater for colder weather along with an assortment of denim jackets, a few pairs of comfortable boots, a straw hat, and a camel hat along with a rancher hat, and you are set. If you like the southwest look, a couple of Mexican peasant-style dresses embellished with embroidery, go great with boots and a hat. Add a concho belt to streamline this look.
What shirts do cowgirls wear? Again the weather can influence what shirts a cowgirl wears on any given day. Cowgirls most commonly wear western-styled long-sleeve shirts, an assortment of t-shirts, as well as other button-down shirts, and also riding and work attire.
Texas-inspired style is always a popular look for cowgirls. Texan fashion can range from rodeo style, country style, and southern style, to modern urban cowboy style. Popular Texas western wear is a good gauge for cowgirl fashion across the board. Texans both men and women, do, for the most part, love their Western duds.
How to Style Cowgirl Boots?
Cowgirl boots can be a fun and stylish addition to any outfit, and there are many ways to style them. Here are a few ideas:
Pair your cowgirl boots with a pair of fitted jeans or leggings and a flowy top for a bohemian-inspired look.
Create a casual, laid-back look by wearing your cowgirl boots with a pair of shorts and a simple t-shirt.
Dress up your cowgirl boots by pairing them with a maxi dress or a midi skirt and a tucked-in blouse.
For a more edgy, rocker-inspired look, wear your cowgirl boots with a leather jacket and a pair of skinny jeans.
To create a more formal outfit, pair your cowgirl boots with a dressy skirt or pants and a button-up blouse or sweater.
Remember to have fun with your cowgirl outfits and choose pieces that make you feel comfortable and confident.
Halloween party on your agenda? A great cowgirl look, for Halloween, is a fashion nova cowgirl outfit, although not for the faint of heart. (Think Coachella Cowgirl or Daisy Duke.) However, if you can pull it off then I say go for it.
Read more about dresses with cowboy boots here.
Read more about pioneer women and cowgirls here.
In Conclusion, What Does a Cowgirl Wear?
How does a cowgirl dress? What cowgirls wear is a matter of personal taste and style. A pink cowboy hat, black dress, and simple cowboy boots can be quite chic depending on the occasion. Cowgirls are known for their distinct, unique sense of style.
In summary, there are many ways that a person can dress like a cowgirl. Some common elements of the cowgirl style include:
Western-style shirts with snaps or buttons, often in plaid or solid colors
Jeans or trousers, sometimes with decorative elements like embroidery or beading
Boots, particularly cowboy boots
A wide-brimmed hat, often made of straw or felt
A belt with a Western-style buckle
A scarf or bandana, often worn around the neck or head
Some cowgirls may also choose to wear skirts, chaps, or other riding gear, depending on their activities. Ultimately, the specifics of how a cowgirl dresses will depend on her personal style and the occasion.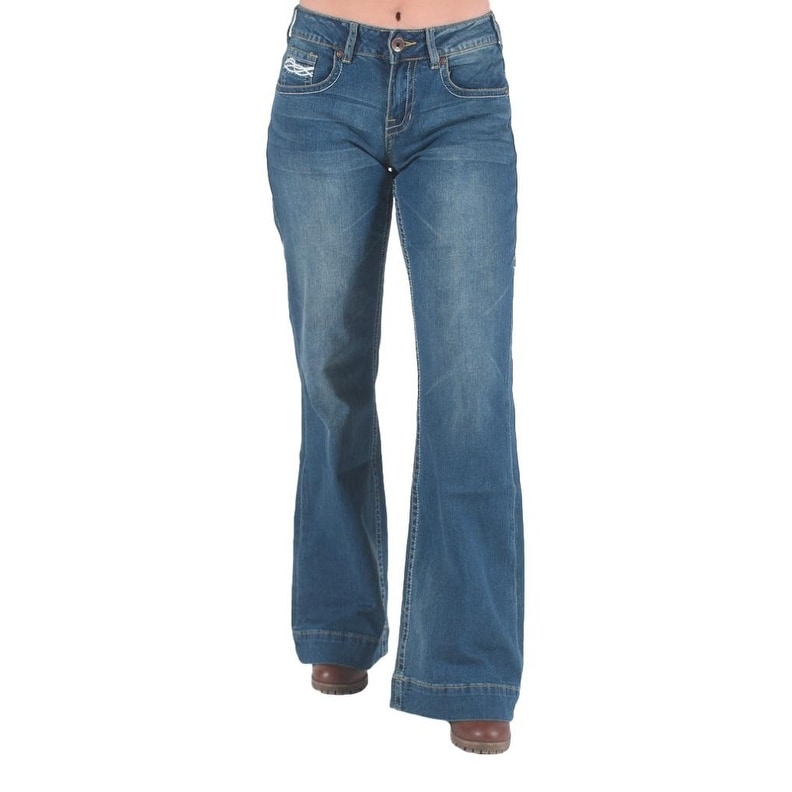 Austin Texas barbecue barbeque bbq cities in texas cost of living in texas cost of living texas cost to live in texas famous in texas foods from Texas Foods in Texas google abandoned texas google texas county google texas news google texas roadhouse google texas weather leading texas lifestyle brand life in texas lifestyle brand living cost texas living in Texas living texas moving to texas San Antonio Texas Space X Tex-Mex Texas Texas barbecue Texas BBQ Texas Chili texas cost of living texas culture texas food Texas Hill Country Texas Life Texas Lifestyle Texas life style texas lifestyle brand Texas Lifestyle influencer texas live Texas living texas living cost Texini the leading Texas lifestyle brand texmex Tex Mex
How to dress like a cowgirl?
Cowgirl-style clothing can encompass many style genres from button-down shirts and jeans to boho chic dresses paired with boots and hats. Western style doesn't really care if you dress it up or down. Cowgirls are known for their distinct, unique sense of style. Even our old-time cowgirls, such as Annie Oakley, had their own sense of style. Cowgirls are known to be confident women with a style of their own, which can include both cowboy boots and hats, or diamonds and denim.
What is retro cowgirl wear?
Retro cowgirl wear typically refers to clothing and accessories that are inspired by the fashion styles of the American West in the 19th and early 20th centuries. This can include items such as denim jeans, cowboy boots, plaid shirts, fringed jackets, and cowboy hats. The term "retro" refers to something that is reminiscent of or imitative of a style from the past, so retro cowgirl wear would be clothing and accessories that are designed to evoke the style of cowgirls from earlier times.
What is classic cowgirl wear?
Classic cowgirl wear is similar to retro cowgirl wear in that it is inspired by the fashion styles of the American West in the 19th and early 20th centuries. However, the term "classic" suggests a timelessness or enduring quality, so classic cowgirl wear might be considered more traditional or true to the original style. Classic cowgirl wear might include items such as denim jeans, cowboy boots, plaid shirts, and cowboy hats, as well as other clothing and accessories that are typically associated with the cowgirl style. This could include items such as fringed jackets, leather belts, and bandanas.
What is a Coachella Cowgirl?
Coachella Cowgirl is a term that is used to describe a person, usually, a woman, who attends the Coachella Valley Music and Arts Festival and adopts a cowgirl-inspired fashion style. The Coachella Valley Music and Arts Festival is an annual music festival held in Indio, California, and is known for its laid-back, bohemian atmosphere. Many attendees of the festival adopt a festival fashion style that is inspired by various elements of Western culture, including cowgirl fashion. A Coachella Cowgirl might wear clothing and accessories such as denim shorts, cowboy boots, plaid shirts, and cowboy hats, as well as other items that are inspired by the cowgirl style. The term "Coachella Cowgirl" is often used to describe a specific subculture or fashion trend that is associated with the Coachella Valley Music and Arts Festival.
What is hipster cowgirl style?
Hipster cowgirl style is a fashion trend that combines elements of cowgirl fashion with elements of hipster style. Hipster cowgirl style might include elements of traditional cowgirl fashion such as denim jeans, cowboy boots, and plaid shirts, but with a more modern or edgy twist. For example, a person might wear skinny jeans instead of traditional straight-leg or flare-leg jeans, or they might pair a cowboy hat with a more unusual or unexpected outfit. Hipster cowgirl style might also incorporate other elements of hipster fashion such as graphic tees, beanies, and accessories such as leather belts or bandanas. The overall look is often eclectic and creative, combining elements of cowgirl style with other fashion trends in a way that is unique and personal to the wearer.
What are cowgirl fashion boots?
Cowgirl fashion boots are a type of footwear that is designed to be worn by women and are inspired by the traditional boots worn by cowgirls and ranchers. These boots are typically made from leather or suede and may have features such as decorative stitching, fringe, or embroidery. They are often worn as a fashionable accessory, rather than for practical purposes, and are often paired with dresses, skirts, or jeans.
Is Western wear the same as cowgirl wear?
Western wear and cowgirl wear are similar in that they are both styles of clothing that are often associated with the American West. Western wear can be worn by both men and women and includes items such as cowboy hats, boots, and belt buckles. Cowgirl wear is a type of western wear that is specifically designed for women and may include items such as dresses, skirts and jeans, and cowboy boots. Both Western wear and cowgirl wear often incorporate traditional Western themes and motifs, such as horses, cowboys, and the American flag.
Recent Posts
link to 10 Texas Rustic Christmas Ideas
Discover the top 10 Texas Rustic Christmas Ideas 2023! As the holiday season approaches, many of us are eager to transform our homes into festive havens. If you're looking for a warm and inviting...
link to Texas Whitetail Season
Welcome to your ultimate guide to Texas Whitetail Season! Whether you are an experienced hunter or just starting out, this comprehensive guide has got you covered with all the tips, tricks, and...